HOME GROWN ENTERTAINMENT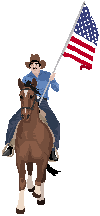 Wednesday night - Cowboy Night Out
A Wyoming western welcome begins your stay with Cowboy Night Out on Wednesday for the opening banquet at the Laramie County Community College Agriculture Arena.. We will have a fun filled evening with a Grand Entry (flag presentation) by the Equestrian Show Team from Laramie County Community College Cheyenne Dandies, a rodeo competition BULL RIDERS ONLY RODEO, Bossy Bingo and some surprises for some VIP's. A touch of the West is everywhere this night. Wear your favorite jeans, western shirt and a 10 gallon hat or your favorite topper! The arena has only radiant heat with a usual ambient temperature of 55 - 60 degrees, so be prepared. Wyoming weather is unpredictable!
Wyoming and the West is the theme for this night!!

Thursday night - The Chugwater Philharmonic String Quartet will entertain us.
Friday night - We will have a western dance band.
Saturday night - Annie & Amy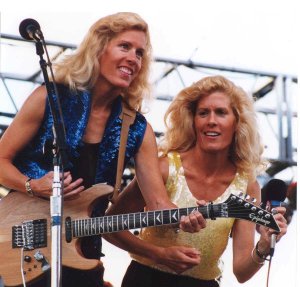 Annie and Amy Smith are 5th generation natives of Cheyenne, Wyoming. They have presented their country music all over the world and will be sharing their exuberance for singing and love for the West with us on Saturday, Dec 2nd. Please follow the links for a press release and also the link to Annie & Amy's web site!
home registration tours motels & travel schedule entertainment & more